Top Knots & Buns With Pins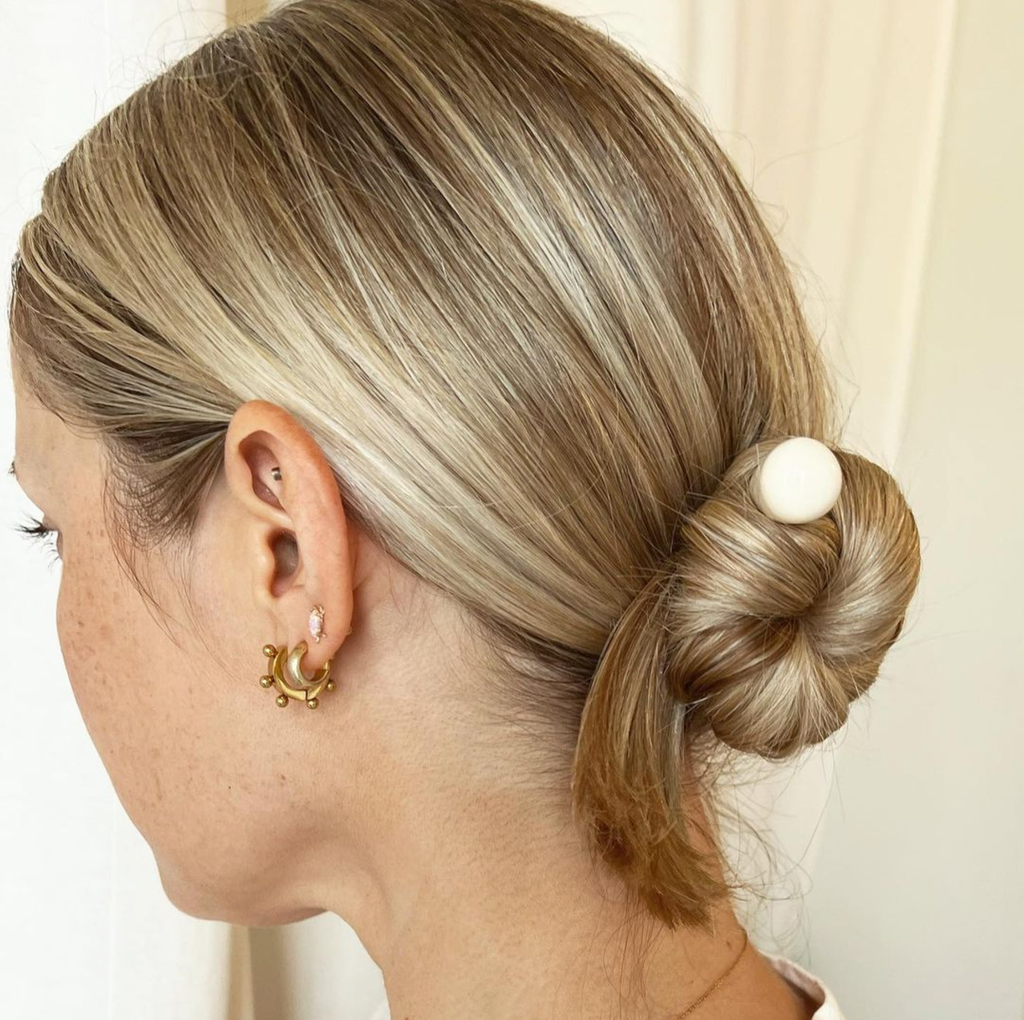 Top Knots & Buns With Pins
This time at home has changed many things for us; I have spent hours trying to cut halfway decent curtain bangs and manifest some sort of iv-got-it-pulled-together look. Some have chosen to redecorate their homes, add some new paint to the walls. For me, it's not been so macro; there's nothing wrong with thinking small. A decent doo is the new 'new pair of jeans' because, let's be honest; no one can judge which jeans or lack thereof, you might be wearing.

So on the micro, I have moderately textured hair that tends to get super dry. To prevent the frizz, I will typically let it air dry until it's just slightly damp and then twist it up into a loose wrapped bun to dry completely. On a good day, this will result in some larger waves with no heat required. With dry hair also comes easy breakage, so I try to steer clear of rubber hairbands.


In the words of Vogue, the U-pin is "The one hair accessory that's transformed my entire routine during lockdown." This pin is unique in its ability to hold without causing any damage. Messy top knot or full bun, the pins' tapered design tightens when inserted. Remarkably it holds tight, and best of all, when you take the U-pin out, you are not left with any hair tie marks, just soft waves.

Using it is more simple and more intuitive than you would think. First, you pull the hair back you want to pin-up. I leave my index finger in the middle of the bun to give me something to wrap the hair around. Continue wrapping around the base of the bun until completely wrapped. Then insert the U-pin at a slight angle into the bun. You want the U-pin to straddle over the last bit of hair you wrapped for the best hold.


Top Knots & Buns With Pins